NZ CH Toots Ever Blazin at Cristabo (imp NWY)
Sire: N CH Perditas Counterstrike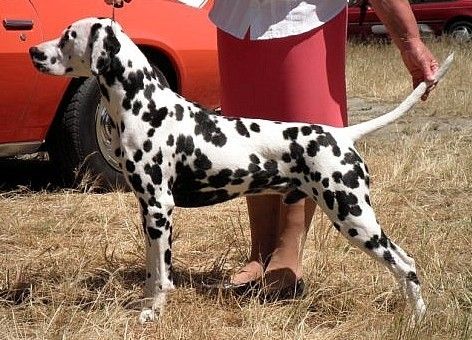 Dam: Nord UCH WW-08 Toots You Can Call Me Al
Whelped: 19th Sept 2008
Blaze brings much valued bloodlines to the NZ gene pool and compliments those already here through the addition of previous Norwegian import
Ödin
". 
Blaze has a fabulous laid back temperament and gets on well with the other dogs  at home.  He has beautiful black and white pigment, good bone and all round features contributing to his excellent type. 
Thanks once again to my wonderful friend in Norway, Aase Jakobsen of Toots Dalmatians, for breeding and sending me this lovely boy. Blaze is co-owned with Bronwen Munro in Blenheim. 
Click on Blazes photos below for a larger view.
N UCH Perditas Counterstrike

N UCH Spotniks Quick Quackery

N D PL UCH Perdita's Inside Information

N UCH Spotniks New Network

Nord UCH WW-08 Toots You Can Call Me Al

Int Nord UCH NV-05 SV-05 CH Toots Working Class Hero (Nwy)

Nord UCH Spotniks Unbuttoned Uniform

Int Nord DK UCH Fin V-99 WW20 Jillocs Man In the Mirror

Nordic UCH Spotnik's Queen of Spades

N S UCH Perdita's Keep an Eye on Me

Int N S UCH Dalmo's Educated Edgar

N UCH Perdita's Long Live Love

N UCH Toots Unforgivable Sinner

N S UCH Toots No Milk Today

Løjtnantshjartats Bogholder Gråberg

N UCH Toots Keep on Running